MAPS
We are also a Trail Head.
The East Jordan Sno-mobile Club is located right on the Jordan Valley Trail. You can get there by snowmobile or by car. You can park your truck and trailor right at the clubhouse. We are a trailhead.
click on image to enlarge
If you need a map, you can pick one up at the clubhouse Sunday morning during breakfast hours. 7 a.m. - 12 noon.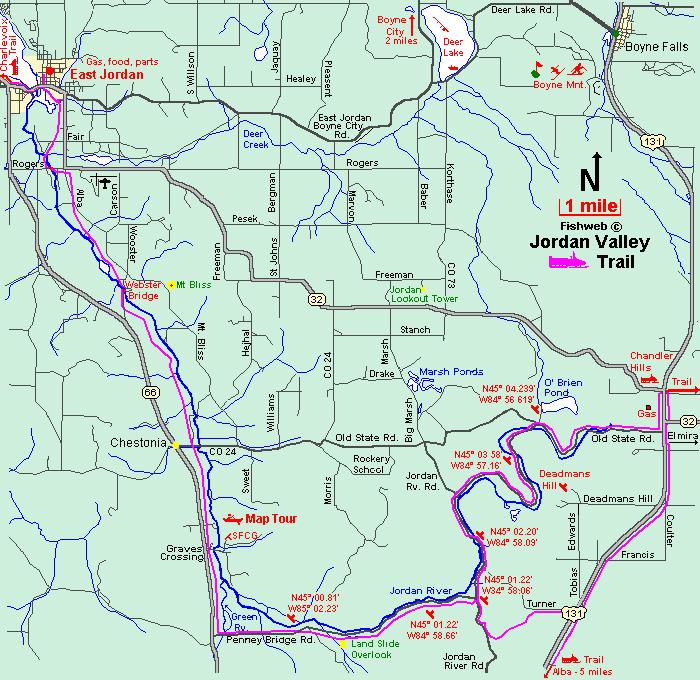 For more maps check out the DNR website at www.mi.gov/dnr ,then go to camping and recreation, then go to snowmobiling, then click on Michigan Snowmobile Trail Maps. This breaks the maps down by county.
Drive your car out for breakfast.